La Petite École Bilingue - Oxford Gardens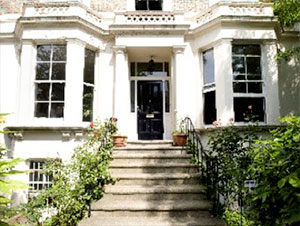 From 2 to age 9
School : 90 Oxford Gardens, London W10 5UW
Nursery: 80 Cambridge Gardens, London W10 6HS
---
The school takes children from 18 months to 3 at the Jardin d'Enfants, situated 5 minutes from the main school. They can then continue their schooling in Cambridge Gardens/Oxford Gardens (classes currently go up to age 9).
---
The school is open from Monday to Friday, as follows:
From 9am to 4pm for PS MS classes
From 8.30 to 4pm for CP to CM2
On Wednesday the school is only open in the morning from 8.30-9am to 12 for all classes.
Lunch is provided in the school.
Extracurricular activities
Early arrival club from 8.00am
After school child care from 4:30 to 6:20pm.
Wednesday workshops from 12 to 4pm.
Evening classes from 4.30 to 6pm.
Russian Saturday classes from 10 to 12 and from 12 to 2pm.
Russian Holiday classes.
→ More : Extracurricular activities / Blog
School Transport
Information is available at the school office.