La Petite École Bilingue - Kentish Town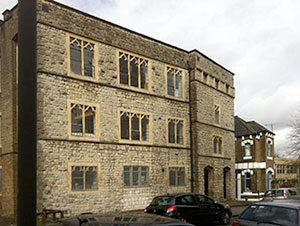 From age 3 to 11
22 Vicars Road, London NW5 4NL
Phone: 020 7284 26 20
---
La Petite Ecole Bilingue opened in Kentish Town in September 2012.
Its building (previously the Ile aux Enfants school) has been has been entirely refurbished. It takes pupils from the Petite Section up to CM2, in small classes. Teaching is bilingual french/English.
---
The school is open from Monday to Friday, as follows:
From 9am to 4pm for nursery classes
From 8.30 to 4pm for primary classes
Parents with children in primary classes can leave children in our nursery at the same time for no extra charge.
On Wednesday the school is only open in the morning from 8.30 to 12 for all classes.
Extracurricular activities
Garderie from 16h30 to 18h20.
Wednesday workshops from 12 to 4pm.
Evening classes from 4.30 to 6pm.
Saturday classes from 10 to 12 and from 12 to 2pm.
Holiday classes.
→ More : Extracurricular activities / Blog
Lunch
Balanced meals are prepared on-site.
School Transport
Information is available at the school office.